Antiquity, High period, cabinetmaker's furniture, sculptures and works of art
The auction of family souvenirs that surround you such as: antique furniture, marbles, furnishing bronzes, sculptures, objets d'art, porcelain, earthenware, glassware, ivories, carpets, tapestries, scientific and musical instruments has always been the historical speciality of Maître Aguttes auctioneer.
The Furniture, Sculptures and Works of Art department, present through offices in Lyon, Paris, Brussels and Aix-en-Provence, organizes six auctions each year in Paris Drouot, Neuilly-sur-Seine, or at the Arturo López private mansion. It occupies a prominent place in the Aguttes auction house by the quality of the works presented and the high bids they obtain.
These sales are an opportunity for you to buy and sell, here are the details.
ARE YOU A SELLER ? Here is the procedure to follow
Old, out of fashion, the fruit of a collection, forgotten by time and use, your family's movable heritage has been able to pass through the generations. Because it has been able to constitute your daily environment for many years and has taken part in your family history, we attach great importance today to helping you in its future dispersion. Because it may have been the work of a great ornamentalist, cabinetmaker, carpenter, goldsmith, sculptor who has been important to the history of art, we are keen to highlight it.
Whether it is in the context of a succession, an inventory, or a simple request for an expertise, Aguttes wants to preserve this historical speciality by ensuring you a service of great quality. The Furniture, Sculptures and Works of Art department allows you to quickly sell your objects, furniture and family souvenirs at auction.
We organize with passion and dynamism the expertise, the inventory, the cataloguing, the online publishing, the advertising and the organization of the sale of your art objects and family souvenirs. Our appraisals are free and confidential.
We offer you our services with the help of experts and specialists allowing us to approach the whole history of French, European and foreign decorative arts from the Gothic period to the end of the 19th century: Haute Epoque, Renaissance furniture, from the reigns of Louis XIII, Louis XIV, from the Age of Enlightenment (Regency, Louis XV, Louis XVI). The periods of the Consulate, the Directory and the Empire are also approached with dynamism since the creation of auctions exclusively dedicated to the theme of the Empire. And finally, Restoration, Charles X and Second Empire furniture.
The highlighting of your works :
In order to obtain the best possible bids, sales strategies are studied and tailor-made to best defend the interests of our seller clients on the market.
For each client, the department is committed to producing a catalogue that is widely distributed to its large international network of collectors and amateurs built up over the last forty years. This catalogue, made up of academic descriptive notices, can be consulted on all of our digital communication media, thus reaching a very large number of curious or passionate collectors and amateurs who will have the opportunity to bid live (www.drouotlive.com). Targeted advertising on many specialized communication media is essential to obtain the greatest visibility and, depending on the needs, the various national and international media are solicited such as: La Gazette Drouot, Antique Trade Gazette, Connaissances des Arts, l'Objet d'art, Appolo, Grande Galerie, etc… Finally, public pre-sale exhibitions are organized during which we are available to meet our buyer clients and give them our best advice.
The department also offers an over-the-counter sales service which offers a similar level of commitment to make the sale a real success in your favour.
Aguttes, with its wealth of experience, also offers sales of private collections "Hors les murs" in order to respond to the specificities of an extraordinary dispersion such as the sale of a property, the furniture of a castle, a complete collection on the spot or abroad. Aguttes teams, competent and with proven efficiency, adapt to the demands of their selling clients, advising them and offering them their expertise to organise the sale of their property and lead it to success.
For example, the sales house has successfully implemented the sale of Mr. President Giscard d'Estaing, or the complete dispersal of the house of the designer Kenzo Takada.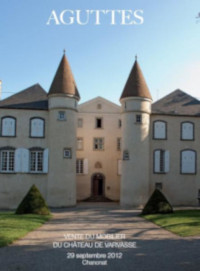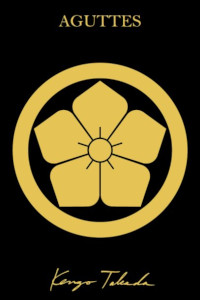 ARE YOU A BUYER? OUR TEAM WILL TAKE CARE OF YOU!
Our buyers have different profiles and we are happy to count them among our loyal customers. Collectors, amateurs, curious, passionate, professionals, the team of the Furniture, Sculptures and Works of Art department is at your side, whether you are looking for a unique work, for specific information on the provenance, the condition of a lot before the big jump, or for the smooth change of ownership after the sale.
By telephone, by prior purchase order and by internet, all the most efficient and modern tools are at your disposal so that you can participate in the auctions at your convenience.
ABOUT OUR SALES
THE CATALOGUE SALES CLASSICAL ARTS & EMPIRE represent our favorites through the selection of the most beautiful and rarest furniture, sculptures or works of art that we discover for our collectors and lovers of classical arts in both French and European collections. These vacations are held four times a year.
For each exhibition preceding the auction, the room is organized thematically or chronologically and thus forms a perfect showcase for future buyers. The scenography focuses on reproducing the interiors of particular residences. These exhibitions punctuate the calendar of the department throughout the year and thus allow us to embrace a large and diversified clientele made up of amateurs, enthusiasts, collectors and professionals.
Finally, there are also sales on the theme of the Empire taking place at the Hôtel Drouot. Each of these sales gives rise to a published catalogue, including texts, notices and photographs. It is sent to our file of specific buyers who have shown an interest in our sales or who have already bid on the same type of objects or works of art as those offered for sale.
For these "prestige" sales, the selection is made exclusively of furniture stamped by great cabinetmakers, as well as seats signed by great carpenters, chests of drawers inlaid with rare woods (rosewood, satinwood, violet wood, rosewood, amaranth), ebony cabinets, mahogany furniture…
The showcases contain rare, precious and often collectible objects such as 18th and 19th century goldsmith's pieces (household, cutlery, serving dishes), antique earthenware, French, German or foreign porcelain, and export items such as porcelain from the Compagnie des Indes. In addition, there are a large number of curiosities and showcase objects.
SALES EVENTS – PASSION PATRIMOINE
A unique selection of furniture, objets d'art and rare objects exhibited in an exceptional setting.
Every September, we allow our clients to sell works of art at auction in a private mansion open only to the public during the European Heritage Days.
Born from an original proposal, this event has proved to be a public, media, cultural and commercial success to which we wish to associate our clients. Only the most extraordinary or representative of our heritage are selected from the sales catalogue. They will furnish the Hotel Arturo López for the European Heritage Days and will thus benefit from the best visibility.
The Furniture, Sculptures and Works of Art department of the Aguttes auction house is mobilized to make collectors from all over the world discover a selection of rare furniture, sculptures, and no less extraordinary works of art testifying to the genius of artists, painters, cabinetmakers, sculptors and other ceramists of past centuries.
Passion Patrimoine
OUR INTERIM SALES taking place twice a year, present a range of furniture of both style and period, mostly from the 18th and 19th centuries. The buyer can thus find rare objects as well as more common furniture. This type of vacation can be used to refurbish, for example, a second home: Louis XV and Louis XVI lounge furniture such as sofas, armchairs, bergères, inlaid, curved, tomb-shaped chests of drawers, armchairs from different periods, often ranging from Louis XIII to Napoleon III; dining room furniture such as a table with extensions, cane chairs; office furniture such as flat desks and cylinder desks, large secretaries.
Finally, a multitude of tables are often placed in each room: game table, ladies' table, hot water bottle table, flying table, rag rack, bedside table sometimes even a bed.
Pieces of furniture such as cabinets, chests, duchess, corner cabinets, chaise ponteuse or vowel chair can also be present.
On the walls, tapestries, crucifixes and mirrors, wall lights, barometers in carved and gilded wood with rocaille or later decoration, are hung at each exhibition.
On the chests of drawers and consoles in carved and gilded wood, there are chased and gilded bronze clocks of the period or in the style of Louis XV, Louis XVI, Empire, Restoration, large cartels in marquetry in the taste of A.-C. Scale and brass balls, as well as signed marble or terracotta busts, bronze statuettes and proofs, torches, chased and gilded bronze candelabras…