Urban or "Street" art is a contemporary artistic movement that uses a wide range of techniques including graffiti, stencils, stickers, posters and installations. For a number of years now, Street Art has played an important role at the heart of the art market, and is now one of the most dynamic sectors.
Aguttes launched the Street Art department in 2011, shored up by a young and dedicated team. During the 11th Contemporary Art Biennial, the first sale took place in Lyon, preceded by a week-long exhibition during which several graffiti artists produced performances, including Knar. The sale posted an impressive result of €320,000. The works were bought by a public of not only young art lovers but also company directors and people in the liberal professions, enchanted by the energy and creative liberty of these urban artists.
Our Street Art sales are live (in Lyon, Neuilly and Paris) or online. Here you can find the works of established artists like JonOne, Ernest Pignon Ernest, Vhils, Seen, Obey, C215, SMASH 137, Blek le Rat, Ron English and Bande, together with those of promising young graffiti artists from Paris and Lyon.
We are entirely at your disposal to estimate your works and provide our professional expertise, together with advice on selling or investment.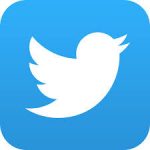 Follow us on Twitter