After spending her childhood in auction salerooms and assisting her father in preparing appointments with collectors, Charlotte Reynier-Aguttes chose to begin with international business studies. In 1996, fully taken by her father's devoted efforts, she then chose to join the team Mr. Aguttes had started to assemble just outside of Paris, in Neuilly-sur-Seine. As of 2002, she began to lead the department of 19th-century, Impressionist and modern art. In 2013, Charlotte launched a contemporary art department and appointed Ophélie Guillerot in September 2016 to run these specializes auction sales.
Ophélie Guillerot commenced her career working in several international auction houses and galleries in Paris and Shanghai. Early 2012, she launched in Singapore the first Middle Eastern Art Gallery in South East Asia. After four years in Asia and a strong knowledge of the international contemporary art market she decided in 2016 to relocate to France and to join the auctions world.
Valérianne Pace joined the company with the 2008 purchase of Les Brotteaux, in Lyon. With a more general background her interests lead her to also focus on these specific areas of art. In 2014, her energy, curiosity, and motivation led to her taking over the organization of the Department's auction sales held in Lyon. She works closely with the Paris office on valuations, and is particularly keen to exhibit major works at Les Brotteaux, thus actively contributing to Lyon's extensive cultural reach.
About 3,000 paintings and bronzes are catalogued every year. Catalogues are published regularly and make it possible to offer lot visibility within scheduled sales, even when timing is tight.
Intent on offering customized services for artworks made available to an international client base, Charlotte Reynier-Aguttes not only spends time in Paris for sellers from Bordeaux, Marseilles or Lyon. When appropriate, and always in line with a highly personalized approach plus comprehensive marketing services, specific works gain access to the best buyers across the world. Since 2014, her department has furthermore been organizing travelling preview exhibitions in Lyon and Paris (Neuilly-sur-Seine), because the high quality of the multifold pieces Aguttes is entrusted with every year deserves the appropriate attention from choice collectors. This department at Aguttes also emphasizes the key roles played by its Lyon branch located in the listed Gare des Brotteaux train station. Charlotte Reynier-Aguttes values works and advises sellers, if necessary calling on the services of independent experts, well-known specialists or authorized rights holders, depending on artists, individual works and their distinctive features.
The Department has a fine record in selling remarkable paintings with works by Zao Wou-Ki , Chu Teh-Chun, JonOne, Adami, Baya, Lanskoy…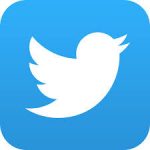 Follow us on Twitter